 Yuxiang Magnetic Materials Ind Co Ltd.
16Fl, Jinyuan Building, No.57,
Hubin South Road, Xiamen,
China. 361004
Tel:(86) 592 2217138 (86)592 2219816
Fax:(86) 592 2207122
Email Address(es): yuxiang@sohu.net
Hotline Numbers:(86) 592 2217138
Homepage:http://www.aaamagnet.net
Key Contact:
Mr. Jun Ying
General Manager
2nd Contact:
Ms. Susan Chen
Marketing manager

How to find us?
We are located in Hubin South Road in xiamen, it is about 20minutes from xiamen international airport to our company. And it takes only 5 minutes from long distance bus station. It will need 10 minutes from the train station to office.
The Map of Xiamen Island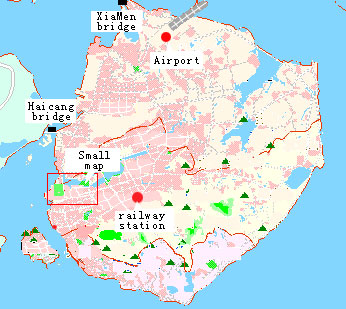 The Microscope of the small map